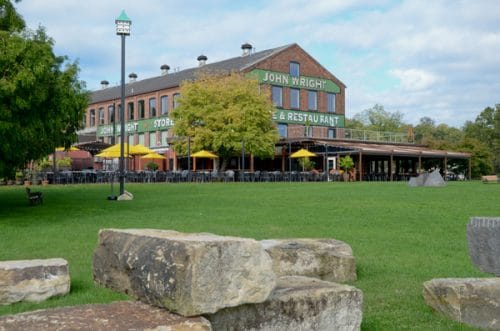 Visit the John Wright Restaurant Website
Call 717-252-0416 for more information.
Relax and unwind at the John Wright Restaurant. The restaurant is located in the lower level of a restored warehouse that opens onto a green lawn that rolls to the banks of the Susquehanna River. Gearing up for summer – a new menu launches in May and an expanded outdoor bar and patio open shortly after.
Featuring
River Room for special events
Indoor and Outdoor Dining and Bars
Wood-fired "Pizzas on the Patio"